Resource Library
Learn more about medical technology and healthcare. Find position papers, infographics, videos, market data and more.
Compliance Guidance on Emergency Support for the Ukrainian Humanitarian Crisis
Document - Posted on 16.03.2022
MedTech Europe's contribution to the public consultation on Civil liability – adapting liability rules to the digital age and artificial intelligence
Document - Posted on 08.02.2022
Response to the European Data Protection Board Consultation on the Guidelines 05/2021 on the interplay between Article 3 and the provisions on international transfers as per Chapter V of the GDPR
Document - Posted on 02.02.2022
Guidance on the Interactions between the Medical Technology Industry and Patient Organisations
Document - Posted on 04.06.2021
Distributor Training on Code of Ethical Business Practice
Document - Posted on 05.02.2021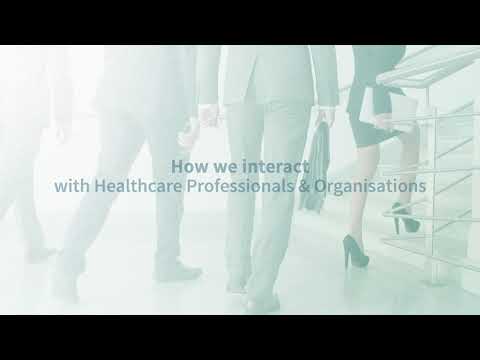 Introduction to Distributor/SMI Compliance Training (VIDEO)
Video - Posted on 05.02.2021
Innovation Without Borders: The Importance of Transatlantic Data Flows to Healthcare Innovation and Delivery
Document - Posted on 21.12.2020
MedTech Europe Compliance Panel Internal Procedural Rules
Document - Posted on 04.11.2020
Coronavirus emergency vs. GDPR security standards (COVID-19 Q&A)
Document - Posted on 24.09.2020
MedTech Europe Code Guidance on COVID-19 Emergency Support (27 March 2020)
Document - Posted on 21.09.2020
Joint Statement on Global Harmonization of Ethical Business Principles in Medical Technology
Document - Posted on 02.05.2018
CVS scope: When are CVS assessments required?
Document - Posted on 30.01.2018
MedTech Europe plays an active role in ensuring that patients have access to safe, life-improving technologies. We are committed to making health systems more efficient and sustainable, helping to create a better future together.
MedTech Europe is the European trade association for the medical technology industry including diagnostics, medical devices and digital health.
The medical technology industry is a dynamic and innovative sector working to save and improve lives. With more than 500,000 products and services on the market, medtech companies are improving patient outcomes and helping to make health systems more sustainable.