We are sleepwalking toward crisis. Record levels of obesity and diabetes are being reported around the globe. What's different about chronic diseases is that they are long-term. You might live with diabetes for 40+ years. Healthcare systems are mainly set up for intense but short-term care, like if you were in car crash.
The European Diabetes Sector Group is committed to helping bring healthcare systems forward. To move care from the hospital setting to the home. To develop smart new ways to get value for money when systems are building their national diabetes strategies. We engage widely across the diabetes community to achieve these aims putting people with diabetes, rightly, at the centre of our world.
We profoundly believe that diabetes medtech will enable a new era for diabetes care, from simple hassle-saving ideas such as telemedicine to complex ideas such as the artificial pancreas – and all the ideas in-between.
Digital future of diabetes
Few other healthcare areas have as many devices in the field already communicating digitally as diabetes. How can we turn this wealth of data into meaningful outcomes that positively impact patients. Medtech Europe is engaging within companies to find and deliver shared projects that create a better diabetes environment.
Check out the video below which shows how diabetes care has been transformed over the last 20 years.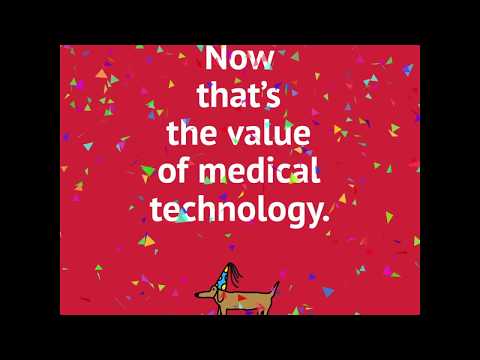 Value-Based Healthcare in Diabetes
Diabetes is a long-term disease, and as such, it is important to make smart longterm investment decisions. We are working with healthcare systems to deploy resources in the smartest way possible – we call it Value Based Health Care. Medtech Europe is engaging with the purchasing community and building case studies to showcase the patient and economic benefits of our suggestions.
MedTech Europe proudly supports World Diabetes Day 2019
This World Diabetes Day we highlight how value-based healthcare improves the lives of people with diabetes. Find here all the materials and engage with us on social media.

MedTech Europe staff supports World Diabetes Day
MedTech Europe staff shows solidarity to the diabetes community.